Opinion
Fairfax, VA – -(Ammoland.com)- Yesterday, January 14th, the New Jersey Legislature begins its 2020 legislative session. As in 2019, the legislature can expect to see a strong anti-gun agenda being pushed. It is important that gun owners and sportsmen across New Jersey stay actively involved in these issues throughout 2020.
Your NRA will continue to fight to promote and protect your right to keep and bear arms and hunting heritage. Our members remain the most powerful political force in American history, and together, we will secure the Second Amendment for present and future generations.
Please continue to check www.NRAILA.org and your email inbox for NRA-ILA alerts on the latest action items. NRA-ILA will keep you updated on Second Amendment and hunting-related legislation.
---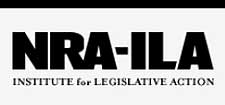 About:
Established in 1975, the Institute for Legislative Action (ILA) is the "lobbying" arm of the National Rifle Association of America. ILA is responsible for preserving the right of all law-abiding individuals in the legislative, political, and legal arenas, to purchase, possess and use firearms for legitimate purposes as guaranteed by the Second Amendment to the U.S. Constitution. Visit: www.nra.org
The post New Jersey: 2020 Legislative Session Convenes with Strong Anti-Gun Agenda appeared first on AmmoLand.com.