Opinion
Fairfax, VA – -(Ammoland.com)- The National Rifle Association on Monday applauded the United States Supreme Court's decision to reject New York City's 11th-hour attempt to derail NYSRPA et al. v. the City of New York, et al.
This NRA-supported case challenges a New York City ordinance that violates the Second Amendment rights of law-abiding city residents by restricting lawful travel with firearms.
"The Supreme Court saw through New York City's blatant attempt to evade judicial review in this important case," said NRA-ILA Executive Director Jason Ouimet. "This case presents a national opportunity to confirm a simple truth that New York City politicians refuse to accept: Our Second Amendment right to keep and bear arms is fundamental, and it doesn't vanish when we exit our homes."
The city's most recent attempt to moot the case follows a long line of maneuvers to derail the litigation.
Tom King, president of the New York State Rifle and Pistol Association, added, "The city clearly understands that their ordinance is indefensible and is attempting to avoid a positive Second Amendment decision by the Court. The members of the NYSRPA are thankful for the NRA's continued support in this critical case."
The case is scheduled to be heard before the Supreme Court on Dec. 2nd, 2019.
---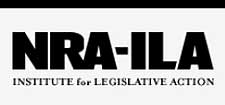 About:
Established in 1975, the Institute for Legislative Action (ILA) is the "lobbying" arm of the National Rifle Association of America. ILA is responsible for preserving the right of all law-abiding individuals in the legislative, political, and legal arenas, to purchase, possess and use firearms for legitimate purposes as guaranteed by the Second Amendment to the U.S. Constitution. Visit: www.nra.org
The post Supreme Court Denies Attempt to Derail NRA-Supported Case Against NYC's Travel Ban appeared first on AmmoLand.com.