Should You Be A Plaintiff In Florida Carry's Lawsuit Against FDLE?
Florida – -(AmmoLand.com)- If you had a "Decision Pending" from the Florida Department of Law Enforcement that delayed a firearm purchase for more than three business days, you probably should.
Florida Carry sued FDLE for violating background check laws.
Go to www.FDLElawsuit.com to see if you should join the case.
By law, the Florida Department of Law Enforcement (FDLE) must review the background of anyone purchasing a firearm "forthwith". If FDLE has an incomplete but potentially disqualifying history in its records, Florida law requires that the department issue a "conditional nonapproval number" and gives FDLE 24 working hours (about three work days) to fix its incomplete records and issue either an approval or nonapproval number.
If FDLE fails to correct its incomplete records within 24 working hours, the law requires that the department issue a "conditional approval number" and continue its efforts to correct the incomplete data.
Since March of 2018 FDLE has refused to comply with the background check data correction time limits or issue the conditional nonapproval and conditional approval numbers that are required by state law. Instead, FDLE illegally started using a new "Decision Pending" status to indefinitely suspend the right to bear arms of tens of thousands of Floridians.Florida Carry filed a class action lawsuit against FDLE for these violations.
Please visit www.FDLElawsuit.com to see if you may qualify as an additional plaintiff or class member.
Join Us Today!
We urgentlyneed your help!
Florida self-defense laws are under unprecedented attack. Florida Carry is fighting back hard in local government, the courts, and the state legislature; but cash and volunteer action is necessary to support this important work. Please Join Today.
Florida Carry, Inc.
PO Box 1024
Lehigh Acres, FL 33970-1024
850-270-7486 | [email protected] | http://www.floridacarry.org
---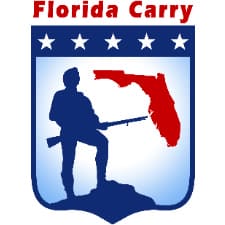 About Florida Carry
Florida Carry, Inc, is a nonprofit, non-partisan, grassroots organization dedicated to advancing the fundamental civil right of all Floridians to keep and bear arms for self-defense. Their website is www.FloridaCarry.org.