Opinion – OP-Ed
Chicago Tribune Writer William Lee
USA – -(AmmoLand.com)- I hate the media. I mean it, I really do, for lots of reasons. Over the ten years, I've been privileged to be on the nation's airwaves on hundreds of radio stations and heard in hundreds of cities, I've made it clear that I believe the "mainstream media" poses the single, most significant threat to our right to bear arms over and above all others.
I stand by that and a recent Chicago Tribune piece by a one William Lee, proves me right, yet again.
First, some background on why I believe the mainstream media poses such a threat. Consisting of such outlets as the Los Angeles Times, NY Times, USA Today, Chicago Tribune, and many other local papers, along with all of the network news programming, ABC, NBC, CBS and cable news outlets such as CNN, MSNBC, and sometimes Fox, the media all lean left and make no bones about it as they push that agenda. Toss in the vitriolic social media platforms of Twitter and Facebook, etc., all of whom are censoring conservative voices like AmmoLand News, and you have a recipe for disaster. That recipe has baked a dish so full of hatred and division that I personally do not think it can ever be corrected.
OK, Mark but they've always leaned left, nothing new there, right?
Point taken, but in years past, what used to be a hidden and denied leftist tilt is now an outright, open, and blatant hatred for all things conservative, including our gun rights, and they no longer deny it. They make it clear they are coming after our way of life. When we combine that hatred for all things we hold dear with a 24-hour news cycle, the effects are incredibly damaging in ways we couldn't have imagined 20 years ago. Unfortunately, it's this combination of progressive media outlets pushing a socialist narrative – day in and day out, 24-hours a day, 7 days a week – that begins to take a toll on the psyche of the nation.
I'm sorry to say that it is never going to get better. The hatred and division are here to stay. With few exceptions, we've lost the battle of the media. They hate us and always will, so I hate them right back.
So there's my brief overview of the origins of my hatred for the lying, biased, in the tank, leftist, progressive, socialist media. Now that I've gotten that off my chest, I want to get back to that Chicago Tribune piece I mentioned at the outset. Titled, Man Paralyzed by Concealed Carry Permit Holder in 2017 Dies from Injuries, Police Say, the article is a perfect and egregious example of the type of "reporting' that has me furious at the media. The headline itself screams hatred at concealed carry permit holders and seems to be written for those folks who simply headline surf without reading a story or doing their own research. If you went no further than the headline, you would think CCW holder is responsible for wrongfully harming an innocent "victim."
Unfortunately, the writer of this piece allows his apparent disdain for CCW holders to cloud his objectivity if he had any in the first place. The story unfolds as a then 18-year-old Brian Ford pulled a gun on an older man who then drew his own firearm and shot Brian Ford. The older man had an Illinois CCW permit and was lawfully carrying his firearm when he shot Ford once in the neck leaving him paralyzed. Ford was initially charged with felony unlawful use of a weapon and aggravated assault, but those charged would later be dropped. Somehow, the bad guy Brian Ford, who was paralyzed by the CCW holder is the victim acording to police:
The older man, a concealed carry holder, pulled his own firearm and shot the victim, police said. Ford was taken to Advocate Christ Medical Center in Oak Lawn for treatment and was later charged with felony aggravated unlawful use of a weapon, and misdemeanor aggravated assault. But the case against Ford was dropped by Cook County prosecutors nine days after his first court hearing.
Everything from the headline and naming the perpetrator as "the victim" screams what's wrong with this garbage masquerading as "news." As I've said for years when we see this crap, we have to make our voices heard. We do this by letting the writer, William Lee, ( [email protected] ) know we are aware of what he's doing and make it clear to him that we're paying attention. I did, and if and when he responds to me, I'll post my email and his response here on these pages.
Mark Walters
---
About Mark Walters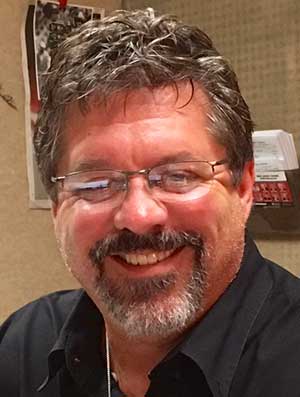 Mark Walters is the host of two nationally syndicated radio broadcasts, Armed American Radio and Armed American Radio's Daily Defense with Mark Walters. He is the Second Amendment Foundations 2015 Gun Rights Defender of the Year award recipient and co-author of two books, Lessons from Armed America with Kathy Jackson (Whitefeather Press) and Lessons from UnArmed America with Rob Pincus (Whitefeather Press)