Opinion
2nd Extreme Gun Control Measure in 2 Days.
NRA Reacts to Passage of H.R. 1112
Fairfax, VA – -(Ammoland.com)- For the second day in a row, the anti-gun leaders in the U.S. House of Representatives passed an extreme gun control measure designed to discourage law-abiding Americans from exercising a constitutional right.
Chris W. Cox, executive director of the National Rifle Association Institute for Legislative Action, released the following statement in reaction to H.R 1112, the so-called "Charleston Loophole" bill, passing the House by a vote of 228 to 198:
"The anti-gun politicians in the House of Representatives continue to employ the shameful tactic of exploiting tragedies to market gun control that won't prevent criminals from committing murder. It's a sham and the Charleston Loophole bill is the perfect example of their dishonesty. The assertion that a supposed 10-day delay would have prevented a crime that took place over 60 days after the initial delay is ridiculous."

"This legislation would not have prevented the Charleston murders, and even worse, the legislation is so poorly drafted it would put law-abiding citizens who need a firearm for self-defense at risk by trapping them in an endless loop of delays. The NRA will continue to fight for the constitutional right of law-abiding Americans to defend themselves and their families without apology."
---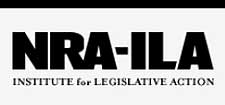 About:
Established in 1975, the Institute for Legislative Action (ILA) is the "lobbying" arm of the National Rifle Association of America. ILA is responsible for preserving the right of all law-abiding individuals in the legislative, political, and legal arenas, to purchase, possess and use firearms for legitimate purposes as guaranteed by the Second Amendment to the U.S. Constitution. Visit: www.nra.org